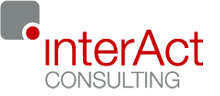 application form
---
do you need to recruit?

We recognise that all our clients are unique and have individual needs. We are always available to discuss your hiring criteria, offering competitive fees for a sole-agency arrangement, a reduction of our standard fees for new and existing clients, as well as advertising and candidate screening services.
Register your CV with interAct Consulting to take advantage of our knowledge in the IT sector and quickly locate the right opportunity.
read more

Search for your perfect career move whilst you're out and about with the interAct Job Search iPhone app. Soon to be launched.
latest jobs
interAct Consulting
Midsummer Court
314 Midsummer Bld
Central Milton Keynes
MK9 2UB
Tel: +44 (0)1908 357780
Fax: +44 (0)1908 357781